This summer, strengthen your analytical skills at our Institute
Register now!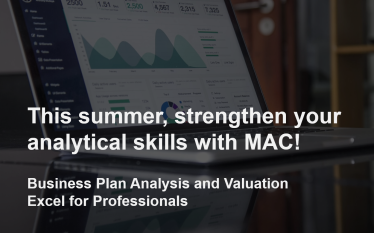 This summer, we again offer two courses that provide you the opportunity to extend your analytical skills!
Business Plan Analysis and Valuation allows you to work towards a financing decision for a real-life case with the help of your fellow team mates and support of experienced consultants of PwC's Valuation and Financial Modelling team!
In Excel for Professionals Prof. Rohleder (TU Bingen) teaches you to efficiently work in Excel when you go beyond VLOOKUP and single-sheet Excel Files, e.g., for purposes of valuation or forecasting!
Apply now or contact our team in case you have any questions.