Chair of Entrepreneurship publishes article on the topic of "Industry 5.0" in the Industrieanzeiger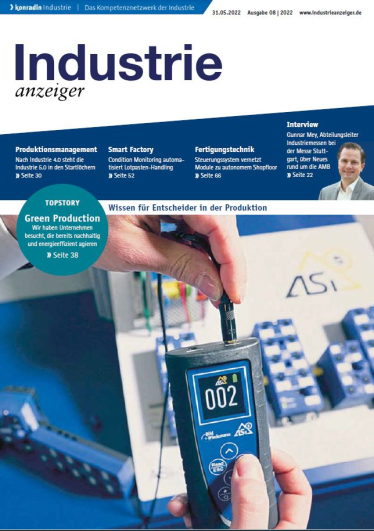 A group of authors from the Chair of Entrepreneurship consisting of Prof. Dr. David Bendig, Kevin Lau and Dr. Julian Schulte explain the "Industry 5.0" trend in a current practical article in the Industrieanzeiger. The Industrieanzeiger is one of the leading magazines in German-speaking countries for decision-makers in medium-sized companies.
Hardly any other topic has triggered comparable hype in production management as the introduction of Industry 4.0. While industrial practice is now making noticeable progress in realizing this vision of future manufacturing, the European Commission is already bringing up the next stage of manufacturing development: Industry 5.0. After Industry 4.0 was discussed primarily against the backdrop of economic objectives, Industry 5.0 strives for a balance of economic, ecological and social parameters. The article by Prof. Dr. David Bendig, Kevin Lau and Dr. Julian Schulte provides a practical introduction to this new trend in production management and shows its relevance for ongoing digitization efforts.
The article was written as part of a third-party funded project supported by the Dr. Werner Jackstädt Foundation. The authors would like to express their gratitude for the kind support of their work.