International Case Competitions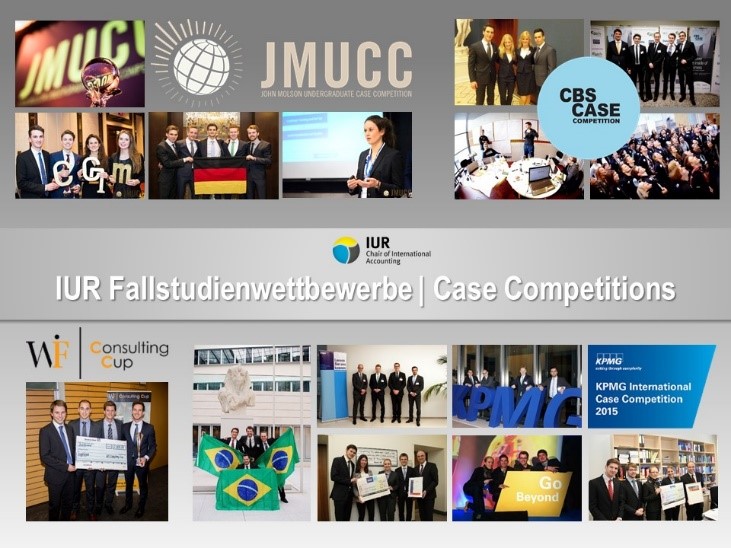 Case Competitions offer students the opportunity to apply acquired knowledge to practical case studies and present their results in front of a jury. IUR Case Competitions combines the activities of the Chair of International Accounting with regards to the preparation for and participation in case competitions. Bachelor students and Master students regularly have the chance to participate in national and international case competitions, whilst competing with universities from around the globe. In addition to coaching students before and during their participation in case competitions, we offer the Schlüsselqualifikation Case Study Analysis (each summer term).
Such opportunities would not be possible without financial support of our practice partners.
Many thanks to: