Dr. Milan Frederik Klus
Adress: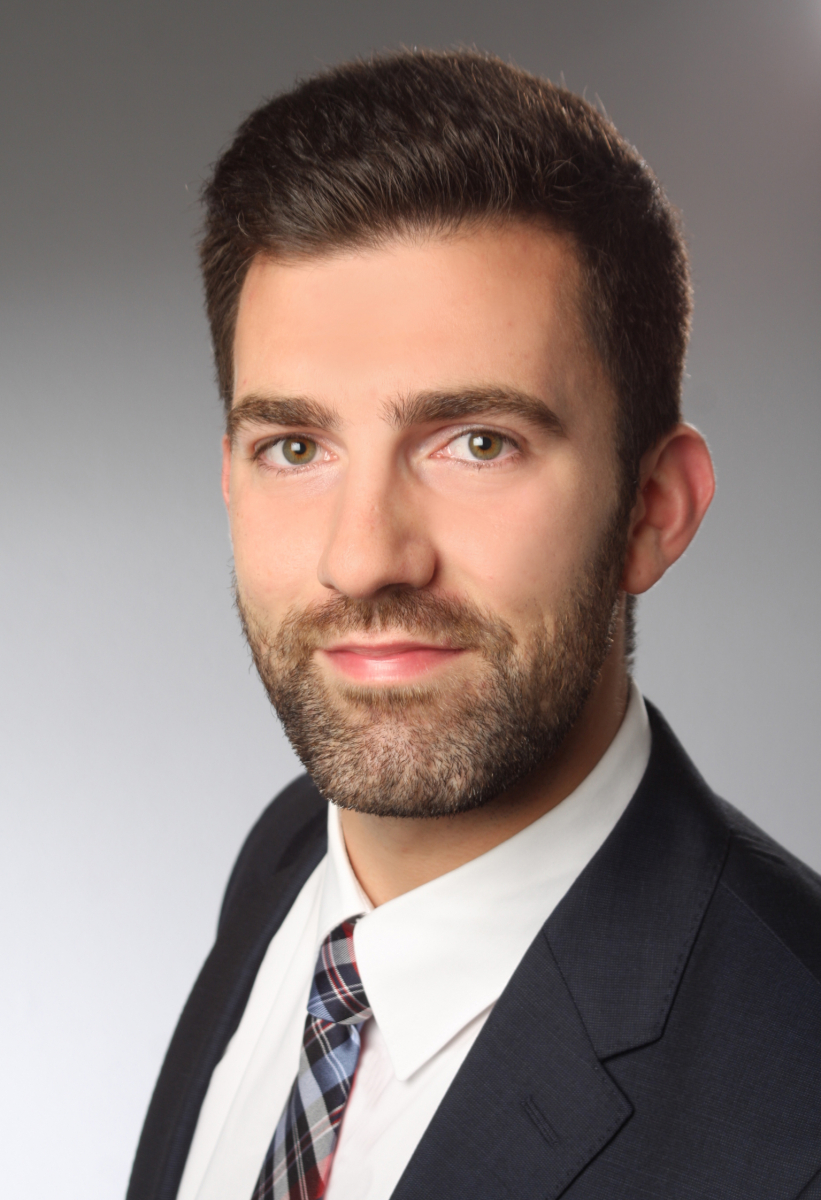 Scharnhorststr. 100
D - 48151 Münster
1st floor, room 115
Phone.: +49 - 251/83-26120
Office hour: By appointment
Curriculum Vitae:
Since 02/2019 Affiliate Researcher and member of the "Analyst Observatory" research group at the University of Edinburgh Business School
Since 10/2016 Research Associate at the Institute for Organisational Economics (Prof. Dr. Alexander Dilger)
03/2015 – 10/2016 Founder and Consultant at Business Circle – Studentische Managementberatung e.V.
03/2016 – 08/2016 Working Student at the Dr. Schwerdtfeger Personalberatung GmbH & Co. KG
11/2015 – 08/2016 Junior Consultant with a focus on management consulting and mergers & acquisitions at the Prospecting Partners GmbH
10/2015 – 02/2016 Tutor for corporate strategies at the Carl von Ossietzky University of Oldenburg
09/2014 – 08/2016 Studies of Management Consulting at the Carl von Ossietzky University of Oldenburg in cooperation with the University of Applied Sciences Emden/Leer, Degree: Master of Arts
07/2011 – 07/2014 Studies of Health Management at the German University of Prevention and Health Management, Degree: Bachelor of Arts
Topic of the doctoral thesis:
Success Factors, Business Alliances, and Leadership Skills in the Digital Age
Research interests:
Digital Change
(Digital) Leadership
Entrepreneurship
FinTech
Publications:
Articles in refereed journals:
"How Do Banks Interact with Fintech Startups?", together with Lars Hornuf, Todor Stefan Lohwasser, and Armin Schwienbacher, Small Business Economics, Online First.
"Strategic Alliances between Banks and Fintechs for Digital Innovation: Motives to Collaborate and Types of Interaction", together with Todor Stefan Lohwasser, Friedrich Holotiuk, and Jürgen Moormann,  Journal of Entrepreneurial Finance, 2019, Vol. 21 (1).
Articles in books:
Discussion papers:
Conferences:
EURAM Annual Conference 2019, ISCTE-IUL, Lisbon, 26.06.-27.06.2019: Milan Frederik Klus/ Julia Müller: Identifying Leadership Skills Required in the Digital Age
16. Jahrestagung des AKempor, University of Salzburg, Salzburg, 22.11.-23.11.2018: Milan Frederik Klus/ Julia Müller: Identifying Leadership Skill Requirements in the Digital Age: A Multi-Level Analysis
1st International FinTech, InsurTech & Blockchain Forum, University of Zurich, 24.10.2018:
Lars Hornuf/ Milan Frederik Klus/ Todor Stefan Lohwasser/ Armin Schwienbacher: How Do Banks Interact with Fintechs? Forms of Alliances and their Impact on Bank Value - Winner of the Best Paper Award
4th International Conference on the Dynamics of Entrepreneurship, Zentrum für Europäische Wirtschaftsforschung (ZEW), Mannheim, 18.06.-19.06.2018: Lars Hornuf/Milan Frederik Klus/Todor  Stefan Lohwasser/Armin Schwienbacher: How do banks interact with fintechs? Forms of strategic alliance and their economic impact
5th Crowdinvesting Symposium: The Regulation of FinTechs, Humboldt University of Berlin, 06.10.2017: 
Lars Hornuf/Milan Frederik Klus/Todor Stefan Lohwasser: How banks interact with FinTechs: Forms of cooperation and their economic impact
Awards:
2018: Best Paper Award at the 1st International FinTech, InsurTech & Blockchain Forum Zurich, University of Zurich
2016: Best Graduate of the Management Consulting Program in 2016
2014: Top of Class Graduate of the Health Management Program in 2014 (Best 10%)
Research stays:
03/2019 - 03/2019: London School of Economics and Political Science (LSE)
02/2019 - 02/2019: University of Edinburgh Business School
Extracurricular activities:
Member of the Committee for Research of the School of Business and Economics at the University of Münster
Courses:
Behavioral Economics
Business Management
International Management
Seminar Corporate Governance
Seminar Digitalisation in Companies
Seminar Organisational Theory
Seminar Personnel Selection
Strategic Human Resources
Refereeing for:
Academy of Management (AOM); European Academy of Management (EURAM); SN Business & Economics;  Journal of International Financial Markets, Institutions and Money; Zentrum für Europäische Wirtschaftsforschung (ZEW)