Fair "Wege ins Ausland"
Information fair for students wanting to study or work abroad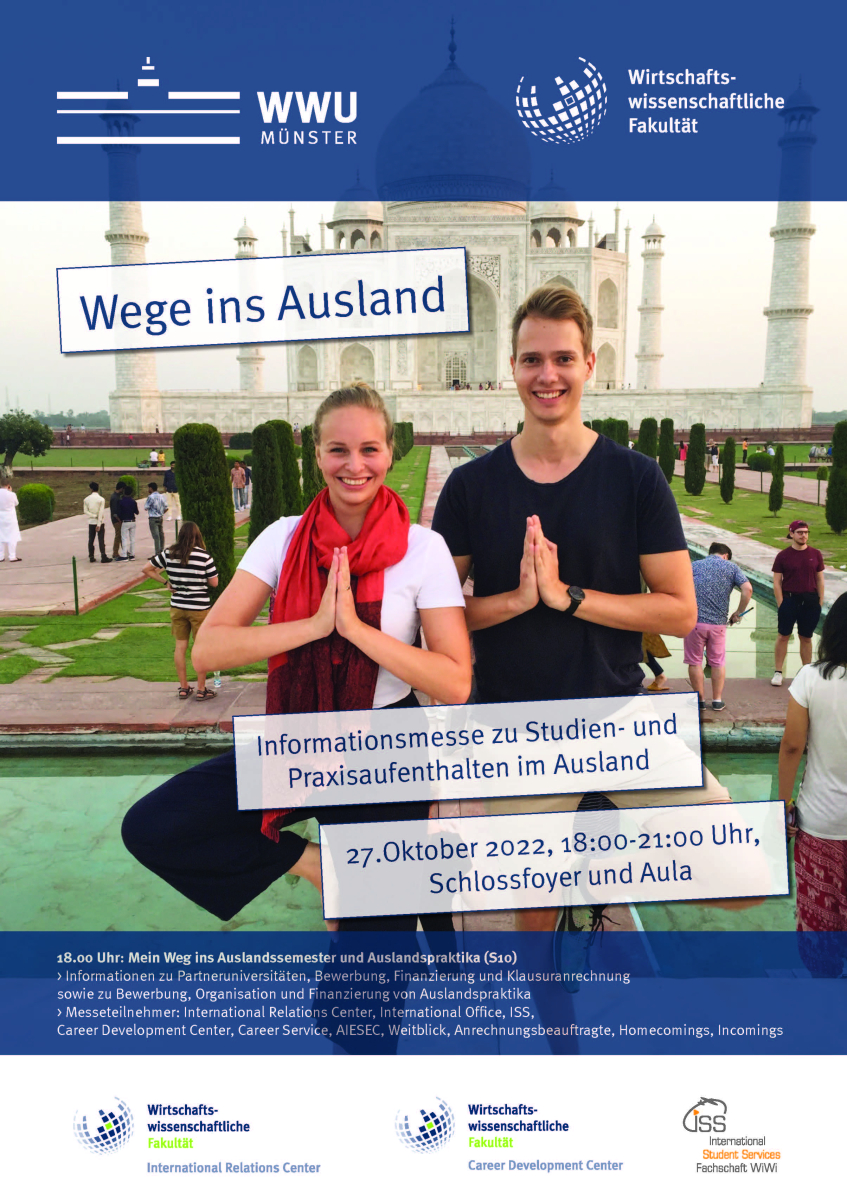 At the beginning of the winter semester, the International Relations Center (IRC) of the Faculty of Economic Sciences in cooperation with the International Student Service (ISS) of the student council organizes the trade fair "Wege ins Ausland":
October 27, 2022 at 18:00 (s.t.)
During the presentation you will receive information about application, financing and exam credit. Furthermore, the partner network of currently more than 125 universities worldwide will be presented. After the presentation, there will be a Q&A session.